2017 Horizons Foundation Gala – Highlights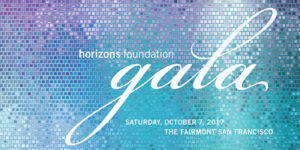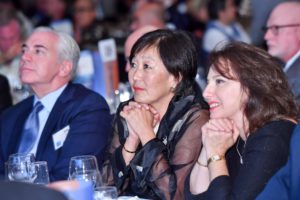 Our 2017 Gala afforded our community the opportunity to come together and celebrate the many achievements we have made over the past year and also to look at the challenges we've faced  as many of the rights and freedoms we've worked so hard to achieve are facing push back in legislatures nationwide. Our community knows that when we stand together, we are stronger.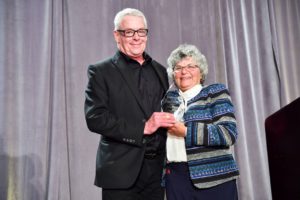 Receiving our Visionary Award this year, legendary activist Cleve Jones reminded us all of the past struggles and some of the current dangers we face.  As the organizer (with Horizons) of the No Hate SF campaign this past summer, Cleve showed how we could organize collectively to stop hate in its path.  Watch Cleve's mesmerizing speech here.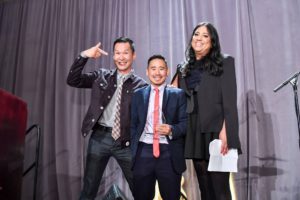 Also recognized for their extraordinary contribution to the life of our community was Transgender Law Center. Accepting the award, Executive Director Kris Hayashi and Deputy Director Isa Noyola spoke of the importance of coming together as a community, as well as the challenges that lie ahead.  Watch their speech here.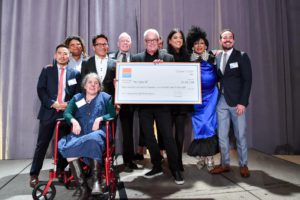 A special check presentation was made to the recipients of No Hate SF.  This special fund, formed by Cleve Jones in partnership with Horizons, sought to counter planned white-nationalist demonstrations in the Bay Area this past summer. Raising more than $116,000 in a few short weeks, groups that are at the intersection of racial and social justice came together to say that hate does not belong in SF. Watch the presentation.
Horizons' President, Roger Doughty, summed up the evening perfectly in his remarks ."That is why, despite all that is happening in our country, I am so confident about our future, about where our river goes.  I've seen what we – together – can do, what we can defeat and what we can create.  And we will get through this – and we will continue to create a world in which LGBTQ people – in which all people – can live lives of pride, dignity, justice, and joy."  Read a transcript. Or watch, below.
Of course, we took brilliant photos of everyone in their bedazzled glory.  View them on our Facebook Page!