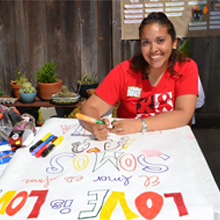 Somos Familia supports Latino families with lesbian, gay, bisexual, transgender or queer children.. It started when two mothers of Latino LGBTQ youth who had  experienced challenges in their own families couldn't find support resources. Recognizing a lack of support for Latina/o families with LGBTQ youth, they launched an effort to develop ways to support not just  themselves but other families as well.
As co-founder Laurin Mayeno said, "We found that there were really no resources for Latino families dealing with these issues, and so we formed Somos Familia."
Since that time, Somos Familia has grown into a vibrant, intergenerational, bilingual, community-based organization that's helped hundreds of families and young people.  It focuses on building a climate of acceptance for Latina/o LGBTQ youth in  schools, families, and communities, always in ways in which participants see their culture, language, and lives reflected. By using a peer leadership model, the group works with families to address their concerns and fears, develop greater understanding and acceptance, and become leaders themselves.
Horizons has been privileged to support Somos Familia through both the foundation's community grants program and targeted grants intended to build greater capacity in communities of color. Among other projects, Horizons sponsored Tres Gotas de Agua, a short film about three Latina immigrant mothers' experiences with their children's coming out processes, conveying powerful messages about unconditional love and acceptance of LGBTQ people as part of Latino families.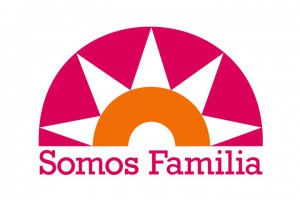 Learn more about Somos Familia. See the video that Laurin Mayeno, Somos Familia's Co-Founder, talks more about the support of Horizons.