The following are past grant programs offered in recent years. Although no further grants will be made under these programs, together they offer a picture of the range of grantmaking in which Horizons has engaged.
HIV/AIDS Community Grants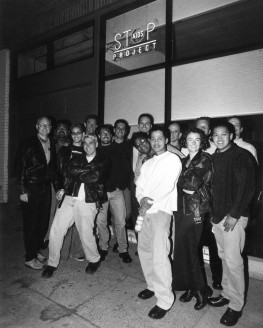 This program, which Horizons administered in partnership with the San Francisco AIDS Foundation for more than a decade, has returned to SFAF as one of their in-house grantmaking programs. It was our honor to be entrusted with the HIV/AIDS Community Grants from 1999–2009, and we are thrilled that SFAF is continuing to provide much-needed resources to the organizations and programs dedicated to ending the pandemic. 
Learn more about past HIV/AIDS Community Grants.
The Civil Marriage Donor Circle
The Civil Marriage Donor Circle brought together an array of individual donors who contributed a minimum of $5,000 to a common pooled fund to support marriage-equality work across the country. Participants had the opportunity to learn about and discuss marriage strategy with many of the movement's national and regional leaders. Grants from the donor circle supported the national Civil Marriage Funding Collaborative, which is housed at the Proteus Fund.
Gwen Araujo Memorial Fund for Transgender Education
Horizons created and administered this fund in response to the brutal murder of Gwen Araujo, a transgender teenager who lived and attended school in the Bay Area. The fund began as a Field of Interest fund designed to support educational programs that promote understanding of transgender people and issues. 
Learn more about the Gwen Araujo Memorial Fund for Transgender Education. 
Intentional Change Fund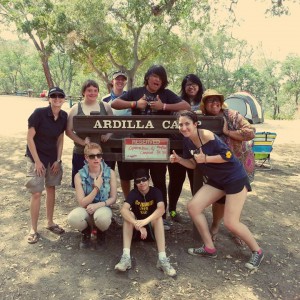 The Intentional Change Fund was created during the Great Recession to help LGBT nonprofits restructure in the face of severe economic downturn. Grants were made to organizations exploring ways to reduce costs and strengthen programs through mergers, acquisitions, the sharing of "back-office" functions, and other means. 
Learn more about the Intentional Change Fund. 
LGBT WISE: Working to Improve Services for Elders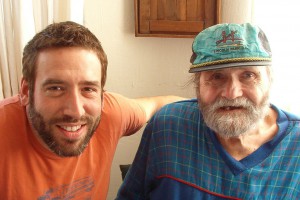 LGBT WISE was a long-running landmark program created to increase the capacity of LGBT organizations in the Bay Area to provide services to LGBT elders. A partnership with the California Wellness Foundation, the WISE program brought more than $1 million to the Bay Area and provided significant support to six nonprofits serving LGBT elders in San Francisco, the South Bay, the East Bay, and the North Bay. 
Learn more about LGBT WISE grantees. 
POCIBLE: People of Color Initiative to Build Leadership and Effectiveness
Horizons has long prioritized supporting LGBT people of color and the organizations supporting that population in developing the capacity to play sustaining leadership roles in the LGBT community. The multi-year POCIBLE program (People of Color Initiative to Build Leadership and Effectiveness) brought more than $600,000 to Bay Area organizations based in and focused on LGBT communities of color. This program also included the Rickey Williams Fellowships, which recognized and supported emerging LGBT leaders from communities of color. These programs concluded in 2012. 
Learn more about POCIBLE Programs.  
People of Color Creating Equality (POCCE)
As the struggle for marriage equality unfolded in California following the passage of Proposition 8, it was almost universally agreed that substantial work needed to be done to build bridges and support for same-sex marriage in communities of color. The goals of POCCE — an 18-month, $500,000 project — were to increase understanding of the challenges, opportunities, and strategies to do so; to encourage and support communities of color in defining the strategies most likely to be effective in their respective communities; and to support the implementation of these strategies through grants to nonprofits best situated to carry them out.
Rich Chicotel Memorial Scholarship
The Rich Chicotel Memorial Scholarship was established in January 2012 to provide financial assistance t.o lesbian, gay, bisexual and transgender (LGBT) MBA students to help fund their college educations. In 2015, there was $15,000 in scholarships that was awarded.
 Richard A. Chicotel, was the chief financial officer of Shorenstein Properties, one of the country's oldest real estate organizations, and an LGBT philanthropist active in various LGBT causes and fundraising activities. In 2007, he was named by the San Francisco Business Times as the San Francisco Bay Area CFO of the Year for privately-owned companies.  In addition to being a successful CFO, Richard mentored many Stanford students as they began their real estate careers. Richard received his MBA degree from Stanford, graduated from Harvard College with a B.A., and from the University of Otago, Dunedin, New Zealand with a Postgraduate Diploma in International Economics.
The Coming Home Fund
Horizons was proud to be the home to the Coming Home Fund, which supported organizations and/or projects that serve LGBTQ elders in San Francisco. Grants were awarded to provide direct services, support specific and needed staffing, and educate providers of elder services about LGBTQ issues and LGBTQ elders.