Join Us At Our 2018 Gala
Horizons Annual Gala and After Party is a highlight of the LGBTQ social calendar. Join us on Saturday, October 6th as we take over the historic Fairmont Hotel, high atop Nob Hill.  A truly memorable experience, the party begins with a glamourous cocktail hour in the Terrace Room before moving to the Grand Ballroom for dinner, entertainment, and program. Following dinner, we converge on the world-famous Tonga Room for an unforgettable After Party when we dance the night away. Along the way, stop at our photo booth to take home a memento of the evening, bid on fabulous one-of-a-kind experiences at our silent auction, or try your luck on our raffle for a special grand prize. And when you purchase a ticket to the Gala, know that you're saying yes to the important work that Horizons is doing to serve the LGBTQ community.  See you there!
Join Us as a Corporate or Individual Sponsor or Become One of Our Family of Table Captains
When you sponsor Horizons' Annual Gala or become a table captain, you get to enjoy great seats at the dinner and special VIP privileges.  Join our family and support the work Horizons does to create a world of dignity, pride, justice, and joy for all the entire LGBTQ community.
Become a corporate sponsor. Show your company's pride and commitment by supporting the LGBTQ community, all while increasing your visibility and brand through our generous corporate benefit program.
Become a Corporate Sponsor at Gala 2018
Attend the gala as a Table Sponsor or Table Captain. Grab your friends and come to the party!  
Become an Individual Sponsor, Host, or Table Captain
For these and other custom opportunities, please contact Anthony Morin, Corporate Relations and Events Manager, at 415.398.2333 ext. 115 or [email protected]. 
Photos from the 2017 Annual Gala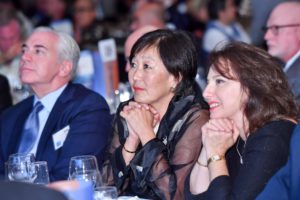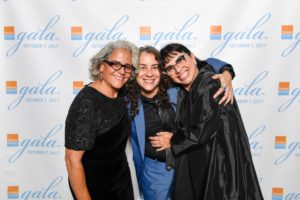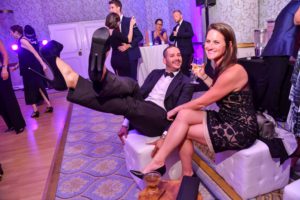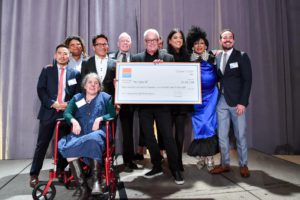 Past Gala Events & Photo Galleries
We would like to extend a huge thank you to all those who have attended and contributed to the record-breaking success of the Horizons Foundation Annual Gala Dinner! 
2016 Gala Dinner & Casino Party Photo, Videos, and Highlights
2015 Gala Dinner & Casino Party Photo, Videos, and Highlights
2014 Gala Dinner & Casino Party Photo & Video Gallery
2013 Gala Dinner & Casino Party Photo & Video Gallery 
2012 Gala Dinner & Casino Party Photo Gallery