Philanthropy Series, "LGBT Life Outside the Bay Area Bubble"
When:
July 14, 2015 @ 6:00 pm – 8:00 pm
2015-07-14T18:00:00-07:00
2015-07-14T20:00:00-07:00
Where:
Merrill Lynch 8th Floor Conference Room
555 California Street
San Francisco, CA 94104
USA

Contact:
Deb Stallings
415.398.2333 x103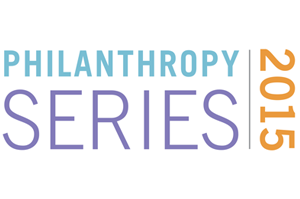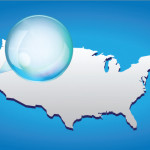 While the LGBT community is making progress on many fronts – including a potential victory in the Supreme Court any day now – LGBT people living outside of progressive communities face a far different reality than many of us here in California. While same-sex marriage is now legal in every state, in 29 of those states, LGBT have no protections against discrimination in employment or housing, and their families are often not protected under the law.
So, how bad is it? With the help of two national experts, we'll take a look at places where LGBT rights and equality generally lag, and how we can help advance equality across the country. We hope you will join us.
Panelists: 
Ineke directs the Movement Advancement Project, including MAP's strategic analyses, LGBT movement analyses, and all inquiries into issues of LGBT movement communications. She is a former McKinsey & Company consultant with 20 years of strategy experience, including a successful stint as Vice President of Strategy for a dot-com start-up and as Chief Strategist for an advertising agency. Ineke's nonprofit strategy work includes the YWCA, the United Way, and Impact on Education. She has consulted on LGBT issues since early 2005. 
Ben Francisco Maulbeck is the president of Funders for LGBTQ Issues, the national network of foundations and other donors committed to increasing equality and well-being for LGBTQ communities. He is a long-time leader, advocate and grant maker for LGBTQ equality, racial justice and other social change issues. His previous work includes positions at Hispanics in Philanthropy, the William Way LGBT Community Center and The Philadelphia Foundation.
His volunteer service has included the leadership of the boards of the Gay & Lesbian Latino AIDS Education Initiative (GALAEI) and the Community HIV/AIDS Mobilization Project (CHAMP).
online REGISTration FOR THE EVENT Below:
Please register below. If you have any problems registering or if you prefer to register by email, please send us an email at [email protected] or call 415.398.2333 x103.
Some hints about online registration:
Click "Add" to begin registration.
Fill out the registration form (first, last, and email are required fields).
Click "Finish."
Click the green "Continue" button.
Under "Additional Information," choose your name in the pick list next to "Copy from"- this will populate this second screen with your information that you filled out on the first screen.
Click the green "Process" button.
You will get a confirmation screen.
*If you are registering on a smart phone or tablet (or if you see a message below that requests that you log-in), you will need to change your settings to not block 3rd Party cookies to be able to register online. Additionally, you may register by emailing [email protected].