Horizons-Dorian Loan Fund
LOW-INTEREST LOANS TO LGBTQ-SERVING ORGANIZATIONS IN THE BAY AREA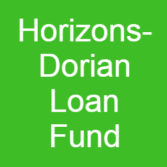 At Horizons Foundation, we know that sometimes organizations serving the LGBTQ community need additional help. Horizons is proud to expand our financial support beyond grantmaking with a new way to serve your organization: the Horizons-Dorian Loan Fund. This fund will offer low-interest loans ranging from $10,000 to $50,000 to help organizations that are facing special circumstances like emergencies, delays in receipt of committed grant funds, mergers, or closures. In some situations, loans may be available for retaining necessary financial expertise.  Please find more information and the application below. 
Horizons Foundation is grateful to the Dorian Fund and to its Trustee, Chris Kollaja, for their generous support of this new fund.
Contact us if you have questions or would simply like to talk through your situation to see whether the loan fund is a good fit for your organization's needs. Please contact Marc Rand by emailing him at [email protected].
Horizons-Dorian Loan Fund Application
How to Apply – watch a video
Cash Flow – watch a video on best procedures for filling out the cash flow statement
Nondiscrimination Form – Horizons-Dorian's non-discrimination form