Be Part of Something Bigger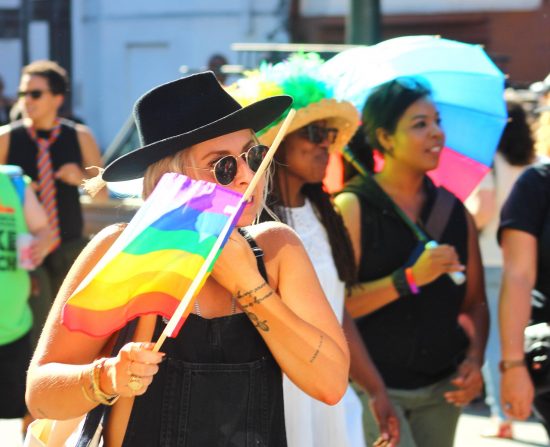 In 1980, an innovative idea was born: to form a community foundation rooted in and about the LGBTQ experience; a foundation that would be funded by the community and for the community; that would support community organizations that advocate for the LGBTQ community's rights, meet its needs, and celebrate its culture. The idea that became Horizons started with but two $500 grants almost four decades ago, but has now exceeded $40 million in giving to LGBTQ organizations and programs.
The Horizons family of grantee organizations and donors has not only fueled the LGBTQ movement, its helped chart its course by supporting nonprofits that help tens of thousands of people each year. Our work strengthens community organizations and their leaders, mobilizes donors and funders, inspires giving, and actively secures our LGBTQ community's future for generations to come.
Horizons supports organizations in every part of our diverse LGBT community, specifically targeting smaller, newer organizations, which, for all intent and purposes, have few other possibilities for foundation support. Horizons has a remarkable track record for being the first – or sometimes very early – funder of emerging, cutting-edge organizations, many of which have become pillars of our community, including the National Center for Lesbian Rights, Project Open Hand, San Francisco AIDS Foundation, the Gay Games and, more recently, the Transgender Law Center and the Oakland LGBTQ Community Center.   Read more about Horizons' history of providing for our community.
In addition to its robust grantmaking programs, Horizons also mobilizes individual donors to maximize the impact of their giving, connect with others who share their interests, and reach their personal philanthropic goals by linking them to organizations doing the work that each donor cares about most. Horizons houses a number of programs designed specifically for community members who want to make an impact with their personal philanthropy.  Learn more here.
Horizons also recognizes that our community will always face challenges and that the freedoms we've fought so hard to protect are as tenuous as ever. We've created the Horizons' LGBTQ Community Endowment Fund to ensure that the future for LGBTQ people remains secure, now and forever.  Read more about our plans for the future.
Together, we can ensure that our young people thrive in safe and supportive homes and schools; that our elders can age with dignity and in community; that we will safeguard and expand the rights we've fought so hard to win; that our histories will be told; and that our community will always be able to protect and support those who need it most.
Won't you join us?