Riot at Compton's Cafeteria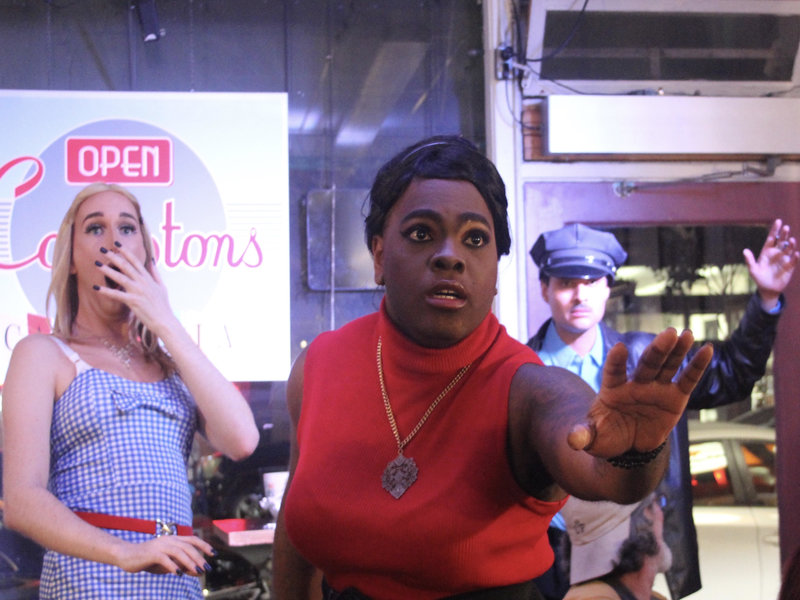 The revolution started here.
In the summer of 1966, a drag queen patron of San Francisco's Compton's Cafeteria threw her cup of hot coffee in the face of an police officer as he made an unwarranted attempted to arrest her. The riot that followed would come to be known as the United States' first recorded act of militant queer resistance to social oppression and police harassment. Three years before the famous gay riot at New York's Stonewall Inn, the Tenderloin's drag queens and allies banded together to fight back against their ongoing discrimination, beating the cops with their high heels and throwing furniture through the cafeteria windows.
A new site-specific theater experience, The Compton's Cafeteria Riot, premieres this month.  Produced by the Tenderloin Museum, with a supporting grant from Horizons, The Compton's Cafeteria Riot weaves together stories from some of the participants whose actions changed LGBTQ history. Written by Bay Area playwright Mark Nassar and Tenderloin Museum director Katie Conry, the play offers a singular opportunity for audiences to recreate and celebrate this seminal moment as they dine for a late night breakfast at the New Village Cafe (a surrogate for the long-gone Compton's on Turk and Taylor.) A 12-member cast will recreate the neighborhood's act of resistance and immerse the audience in the tribulations of a marginalized community striving for survival and recognition.
The Compton's Cafeteria Riot opens on February 22nd. Performances will run Thursday through Saturday for four weeks. Audience members are encouraged to dress in 60s era clothing. Admission includes a meal (breakfast for dinner). comptonscafeteriariot.com