LGBTQ NEEDS ASSESSMENT
Bay Area LGBTQ Needs Assessment
Horizons' 2018 study of the changing needs of our Bay Area LGBTQ community.
Needs Assessment media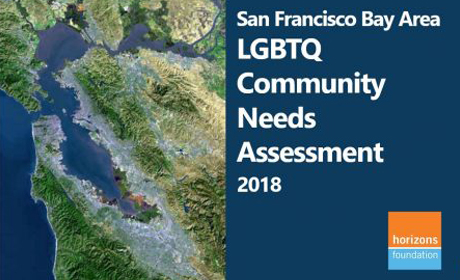 FOR NONPROFIT ORGANIZATIONS
For Organizations
Funding resources. Organizational support. No matter what your needs, we're here to help, with resources designed to meet the needs of LGBT nonprofits.
FOR DONORS TEXT
For Donors
We support you in giving to the causes and populations you care about most deeply, making sure your donations have the greatest possible impact. 
LEADERS – IMAGE

FOR LEADERS
For Leaders
We understand that organizations serving our community need more than funding: They also need top-notch leaders. That's why we created our leadership programs.
FOR PROFESSIONAL ADVISORS
For Professional Advisors
Our Professional Advisors Circle (PAC) offers networking and collaboration opportunities for professionals committed to serving the unique needs of their LGBT clients.