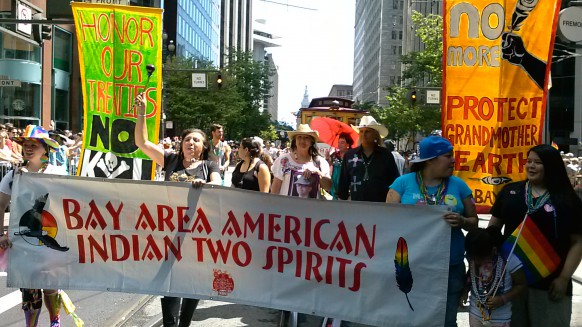 Through Horizons Donor Circles, donors pool resources and discuss which organizations and efforts to fund within a shared interest area. Over the years, Horizons has created and supported several active donor circles that have collectively generated more than $500,000 for LGBT causes. One past donor circle focused on funding LGBT arts and films, while another was established in the name of Gwen Araujo, a young Bay Area trans woman who was brutally murdered in 2004.
Horizons currently supports two donor circles—the Civil Marriage Collaborative and the Red Envelope Giving Circle:
The Civil Marriage Collaborative donor circle is comprised of donors who are interested in national marriage equality. Donors contribute a minimum of $5,000 annually and meet several times a year to receive updates from the executive director and participate in exclusive and intimate strategic conversations with prominent leaders in the marriage-equality movement.
The Red Envelope Giving Circle (REGC) focuses on improving the lives of Asian and Pacific Islander LGBTQ people and communities in the greater San Francisco Bay Area through philanthropic support.
For more information on Horizons Donor Circles, contact Deb Stallings, Vice President of Development, at (415) 398.2333, ext. 103 or dstallings@horizonsfoundation.org.