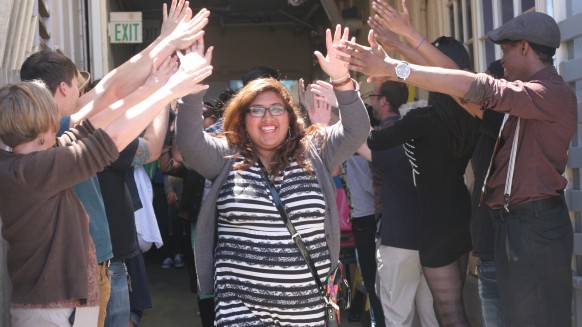 Horizons has long understood that organizations advocating for and serving the LGBTQ community need more than just grant funds to carry out their missions. They also need strong leaders with the skills, knowledge, and connections to lead their organizations.
For more than 15 years, Horizons has offered a variety of programs to support LGBTQ leaders. These have included the long-running Strategic Partnership Program and the groundbreaking Rickey Williams Leader Fellowship program  for young leaders of color.
Currently, Horizons sponsors two programs for LGBTQ leaders, one for executive directors, and one for leaders of LGBTQ boards of directors: 
For executive directors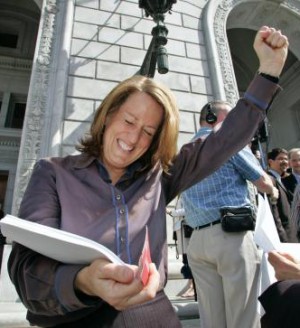 Horizons sponsors monthly convenings among the executive directors of 15 LGBTQ (and LGBTQ-friendly) Bay Area nonprofit organizations. The convenings provide unique opportunities for executive directors to discuss commonly-encountered issues, problem-solve with one another, and build strong ties among nonprofits serving our community.
Each December, executive directors who have not been involved in the convenings can join for the following year. (If an executive director comes on board during the year, they are welcome to join then, without waiting for December.) If you have any questions, contact Roger Doughty, President, rdoughty@horizonsfoundation.org.
Participating organizations have included:
API Equality — Northern California
Asian Pacific Islander Wellness Center
Larkin Street Youth Services
LYRIC
National Center for Lesbian Rights
Out & Equal Workplace Advocates
Pacific Center
Pets Are Wonderful Support
Positive Resource Center
Project Inform
Project Open Hand
Queer Life Spaces
Rainbow Community Center of Contra Costa
San Francisco AIDS Foundation
San Francisco LGBT Community Center 
For board leaders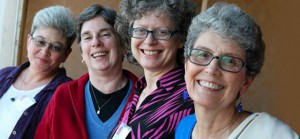 Each year since 2011, Horizons Foundation has hosted an annual series of three convenings designed specifically and exclusively for leaders of boards of directors of LGBT organizations. Since then, more than 50 board leaders from over 25 LGBTQ nonprofits have participated.
The goals of each convening are to:
Allow board leaders of LGBTQ organizations to meet and network with peers
Provide expert and peer training on specific skills relevant to board work
Offer a chance for board leaders of LGBTQ nonprofits to learn about the community and its needs, issues, and organizations
Past topics have included financial oversight skills for board members, evaluating the executive director, fundraising for boards, and fundamentals of board governance.
The convenings are funded in part by the Evelyn & Walter Haas, Jr. Fund, to whom Horizons is most grateful.
Board leadership convenings
The 2014 series included the following:
Session One: What kind of board does my organization need?
July 23, 2014
Boards play different roles at different life stages of organizations. What's critical when a nonprofit is small and new isn't necessarily what's needed when it's grown. What are the different kinds of boards? How can you tell what kind of board you need? What does it mean to become a "fundraising board"? What do changes in board roles mean for the board's relationship with the ED?
Special guest: this session was led by Robert Glavin, who has more than 30 years of experience in teaching about, working with, and developing scores of nonprofit boards in a wide variety of areas. 
Session Two: How can my organization develop and maintain a diverse board?
September 18, 2014
Many nonprofit boards in our community share a strong commitment to having their boards reasonably representative of the communities they serve. Yet many boards struggle with translating their commitment into reality. Experts in this area will join us to help participants in the convening in developing/maintaining diversity, including good practices for recruitment, on-boarding, retention, and exiting of board members.
Session Three: What will our community look like in 20 years?
November 6, 2014
We all know that the LGBT movement has unprecedented momentum and that there remains a long way to go before all LGBT people truly enjoy equality, justice, and dignity. This session posed questions like, where do we see the LGBT community in 20 years? What will be its challenges and needs? What might these changes mean for LGBT nonprofit organizations?
Tim Sweeney, immediate past president of the Gill Foundation, long-time leader in the HIV/AIDS and LGBT movements, and one of our movement's strongest strategists and thinkers, framed and led this discussion.
To participate (and ask any questions)
If you would like to participate, please notify Nikole Pagan, Horizons' Administrative Manager at 415.398.2333, ext. 100 or npagan@horizonsfoundation.org. If organizational executive directors have any questions, please feel free to contact Roger Doughty, Horizons' Executive Director, at rdoughty@horizonsfoundation.org.
Past Leadership Programs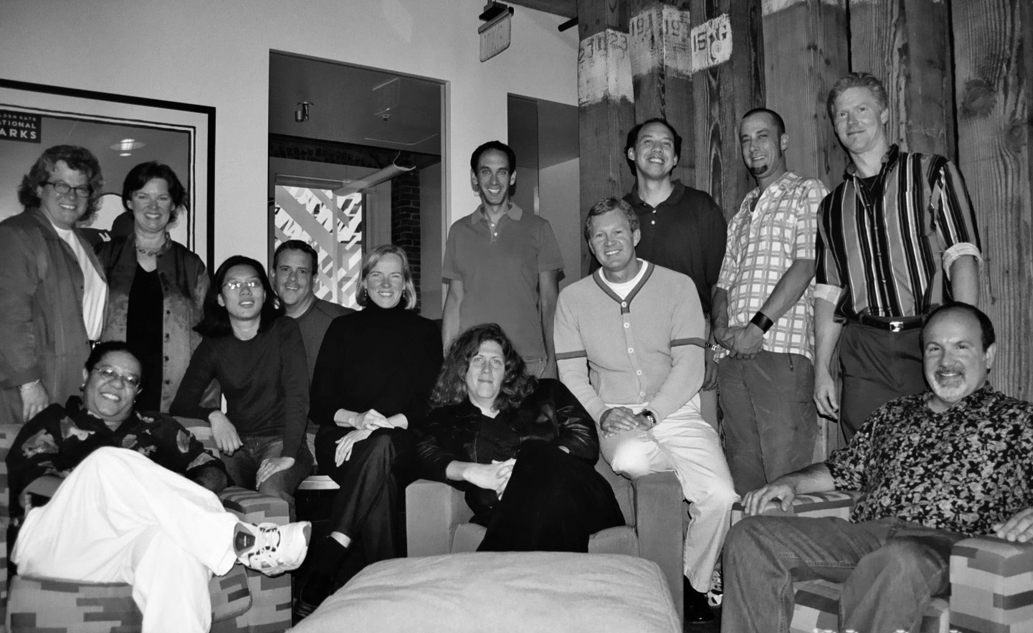 There's no doubt that today's political environment is challenging for all marginalized communities, including the LGBT community. If there's any silver lining, it's that many individuals are stepping up philanthropic support for the causes they care about, especially those they feel are under threat; and others are engaging as donors, volunteers and advocates for the first time.
This blog series begins to address:
How LGBT-focused organizations can take advantage of this environment to maximize fundraising
How you can convert those efforts into long-term relationships that help sustain your work