2016 State of the LGBTQ Movement Update
When:
November 9, 2016 @ 6:00 pm – 8:30 pm
2016-11-09T18:00:00-08:00
2016-11-09T20:30:00-08:00
Where:
Parc 55
55 Cyril Magnin St
San Francisco, CA 94102
USA

Contact:
Anthony Morin
415.398.2333 ext. 115

After the incredible wins for the LGBTQ movement in 2015, what have been the defining moments for our community in 2016? This annual event is your opportunity to hear from prominent leaders in our movement. They will discuss where we stand today, and the challenges and opportunities they see ahead for us. Be sure to register early as this session is likely to reach capacity.*Scroll down to register.
***Please note the change in the program start time (6:00 p.m.) and the venue (Parc 55). 
PROGRAM
6:00 – 7:00 pm – Reception
7:00 – 8:30 pm – Panel
Faith Cheltenham, President, BiNet USA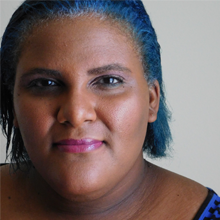 Faith Cheltenham advocates for the bisexual, pansexual, fluid, and queer (bi+) community. Faith got her start in LGBTQIA advocacy as a Human Rights Campaign intern on the Gore 2000 campaign, and in 2002, she co-founded UCLA's BlaQue for LGBT students of African descent. In 2013, Faith co-organized the first bisexual community issues roundtable at the White House and in 2014, she was honored to meet President Obama privately alongside other LGBT leaders before witnessing the President sign an Executive Order protecting LGBT employees of federal contractors from discrimination. Faith writes on bisexual community issues, people of color community concerns and other topics for South Florida Gay News, Huffington Post, BiNet USA and thefayth.net, her personal blog.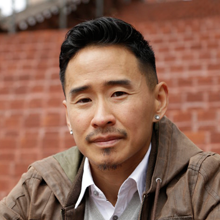 Kris Hayashi has over 20 years of movement building, leadership and organizing experience. As a public transgender person of color, Kris has been a leader in movements for justice and rights for transgender and gender nonconforming communities for over 13 years. Kris became Executive Director at Transgender Law Center, one of the largest organizations in the country advancing the rights of transgender and gender nonconforming people, in February 2015. Prior to that, he had served over a year in the role of Deputy Director at the organization.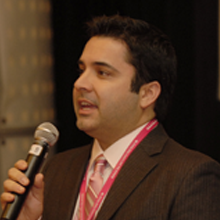 Russel is responsible for overseeing the National LGBTQ Task Force's fundraising work and ensuring that the Task Force increases the visibility of the broad range of issues affecting LGBTQ people. A noted fundraiser, trainer, and LGBTQ movement leader, he previously worked with the Gill Foundation for over six years. Roybal is a former board member of the National Committee for Responsive Philanthropy and chair of its board, as well as a consultant of the Grassroots Institute for Fundraising Training (GIFT), a nonprofit group focused on building the fundraising skills of people of color and others working for social justice.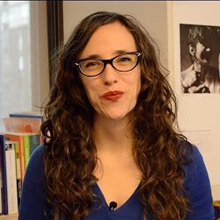 Jessica Stern specializes in gender, sexuality and human rights globally. As the first researcher on LGBT rights at Human Rights Watch and a Ralph Bunche Fellow at Amnesty International, she conducted fact-finding investigations and advocacy in relation to Iran, Kyrgyzstan, South Africa, and the United Arab Emirates. She has campaigned extensively for social and economic justice in the United States for the Center for Constitutional Rights, the National Gay & Lesbian Task Force, and the Urban Justice Center.  She is a founding collective member of Bluestockings, a past board member of Queers for Economic Justice, and a member of the board of the International Bar Association's Committee on LGBT Rights and the Law. Educated at the London School of Economics, Jessica teaches at Columbia University.
Registration
Registration is closed, but if you would learn more about being on the waiting list for this event, please contact us at [email protected] or at 415.398.2333 ext. 115.