Horizons' work connects donors to causes and organizations they are passionate about. We help individuals support the LGBTQ community in ways that reflect their personal values and commitments. Whether through philanthropic counseling about annual donations, making grant recommendations from their donor-advised funds, or legacy planning, Horizons offers the expertise and tools to help donors engage with the LGBTQ community. Read about some of the donors who are making a difference now – and for years to come.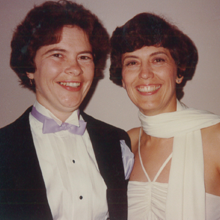 Bev and Courtney
"We're leaving a legacy gift to Horizons because with one gift, we can support the whole community, including an emerging organization we don't even yet know about," Bev says. "That is important to us."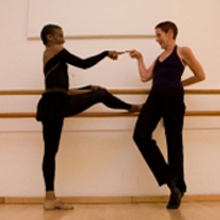 Elvia and Bayan
Elvia and Bayan met at dance classes in Boston in 1975, where they say the attraction was immediate and that "the sparks began on the dance floor." Their shared passion for dance quickly morphed into a love story that, since 1976, has been set in San Francisco.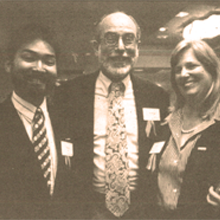 Arthur Lazere

Arthur Lazere, one of Horizons Foundation's co-founders, passed away in 2006, but his legacy lives on – both in the historical significance of the foundation's work, the many people whose lives he touched, and in a generous bequest he left to help ensure our community's future.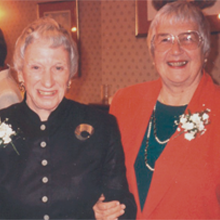 Mary C. Greer & Joie B. Hubbert
Mary Greer and Joie Hubbert were a committed couple for over 37 years.  Ms. Hubbert chose to provide funds to several organizations in whose work she believed  through her estate planning, the Joie B. Hubbert and Mary C. Greer Testamentary Donor Advised Fund continues to leave a legacy at Horizons Foundation.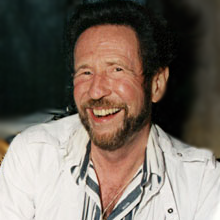 Dr. David M. Shupp, MD
Dr. David Shupp may have passed away in 2005, but the LGBT community he loved will continue to benefit from his enormous generosity for years to come. His legacy gift to Horizons Foundation – which expected totaled nearly $2.5 million –  established the David M. Shupp MD Endowed Fund. 
Jack Hambly
Hambly and his partner of 20 years, John Peters, had been involved with Horizons from early on. They were longtime members of the Golden Gate Business Association Foundation, the precursor to Horizons. Hambly not only left 10% of his estate to Horizons, but also gave 10% to the AIDS Emergency Fund.