Giving To Our Chosen Families With Abundance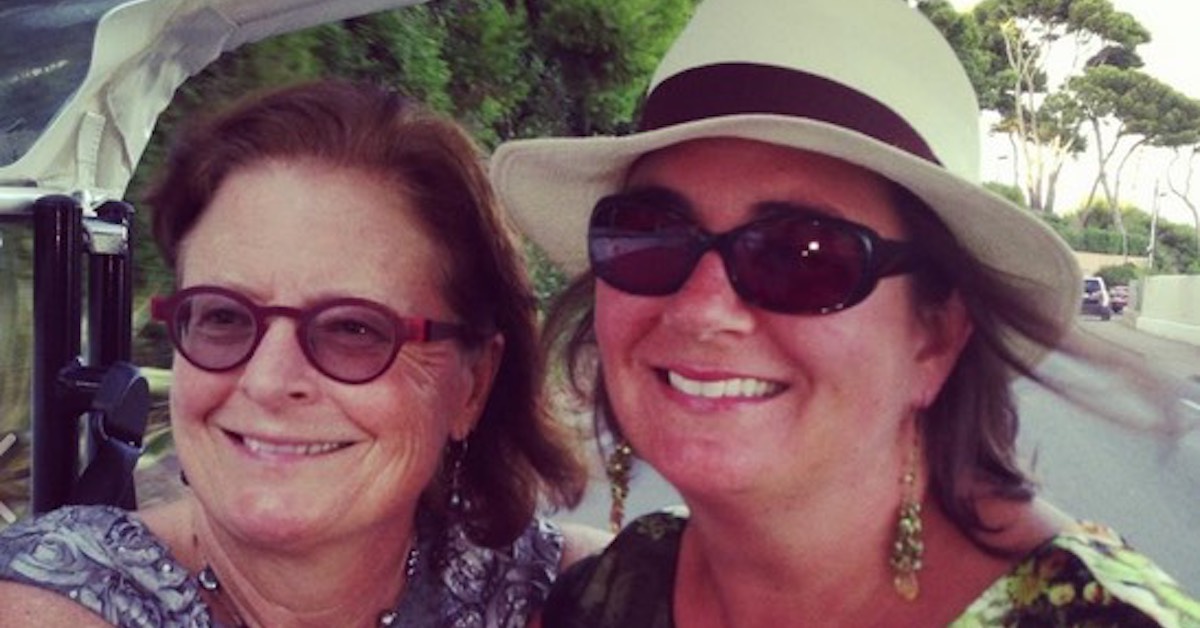 Family has a multitude of meanings for Erin Flynn. As a foster child, Flynn grew up with the support of many people, both known and anonymous. She knew from a young age that family could take different forms. As she came into her queerness in college, Flynn began building a chosen family. Today, Flynn sees the Bay Area LGBTQ community as her extended family. She and her wife, Chloe Atkins, are determined to leave a legacy gift to provide resources for the generations to come. 
Inclusivity is a central value to Flynn's community building. In the 1990s, she co-founded the Whiptail Lizard Collective, one of the first alcohol-free spaces for queer women in the Castro. In a then-controversial move, the Collective decided to welcome trans women and devoted special effort towards including women of color, mothers, and older women. In a search for funding sources, Flynn learned about Horizons. The Collective was awarded a $5,000 grant, which paid their rent for a year. Since then, Flynn has been a committed supporter of queer philanthropy.
In 1994, Flynn met the love of her life, Atkins, who is a nationally renowned photographer. They began talking at a party and "have never stopped talking since." Ten years after they fell in love, Flynn and Atkins at last had the opportunity to marry. Together with thousands of gay couples, they were married by Gavin Newsom on Valentine's Day weekend. "I still have such a visceral memory of that day," says Flynn. "I remember standing in line for hours with thousands of gay people, people coming and giving us flowers, and the biggest-ever gay wedding reception at Zuni." 
"If that was my zenith, then my nadir was when Prop 8 passed," Flynn reflects. "I was devastated and remember thinking, 'They really hate us.'" Proposition 8 led Flynn and Atkins to double down on their giving to LGBTQ causes. In the process, Flynn became increasingly involved with Horizons, eventually joining the Board in 2014. For Flynn and Atkins, supporting Horizons is a valuable investment because "through Horizons, the impact of our philanthropy is multiplied." They emphasize that it is essential to fund LGBTQ causes because "if we don't, who will?"
As a human resources executive, Flynn also builds inclusive community at the workplace. For nearly a decade, she worked at Salesforce, where she led the effort to make Salesforce one of the world's most open corporate cultures. As a result, Salesforce was ranked among Fortune magazine's "100 Best Companies to Work For". Now, Flynn works at Optimizely, where she has played an important role in advocating for a paid parental leave policy that includes parents of all genders, as well as adoptive and foster parents.
Atkins, meanwhile, shares her love for inclusive community through photography. Her photos span the breadth of the Bay Area LGBTQ community, from drag king shows to portraits of the Sisters of Perpetual Indulgence. In 1998, she published Girls' Night Out, a monograph of lesbian nightlife in San Francisco. The monograph "documents how our lesbian community really looks, reflecting our multicultural and dynamic community with all its informal camp and playful fantasy." 
Looking back, Flynn and Atkins both know that they have done important work for our community. Yet, they also recognize that we have a long way to go. Boldly, they remind us that "we are not done" with the fight for equality.
Flynn and Atkins' choice to leave a legacy gift to Horizons reflects their life-long commitment to chosen family. "We want to leave a legacy to our nieces and nephews but, just as important, we want a legacy to our community," Flynn says. "This community is my chosen family, so of course I want to include them in my estate plan." The couple trusts Horizons Foundation to continue caring for their chosen family in the years to come.