Horizons Presents a Candidate Forum for SF Mayor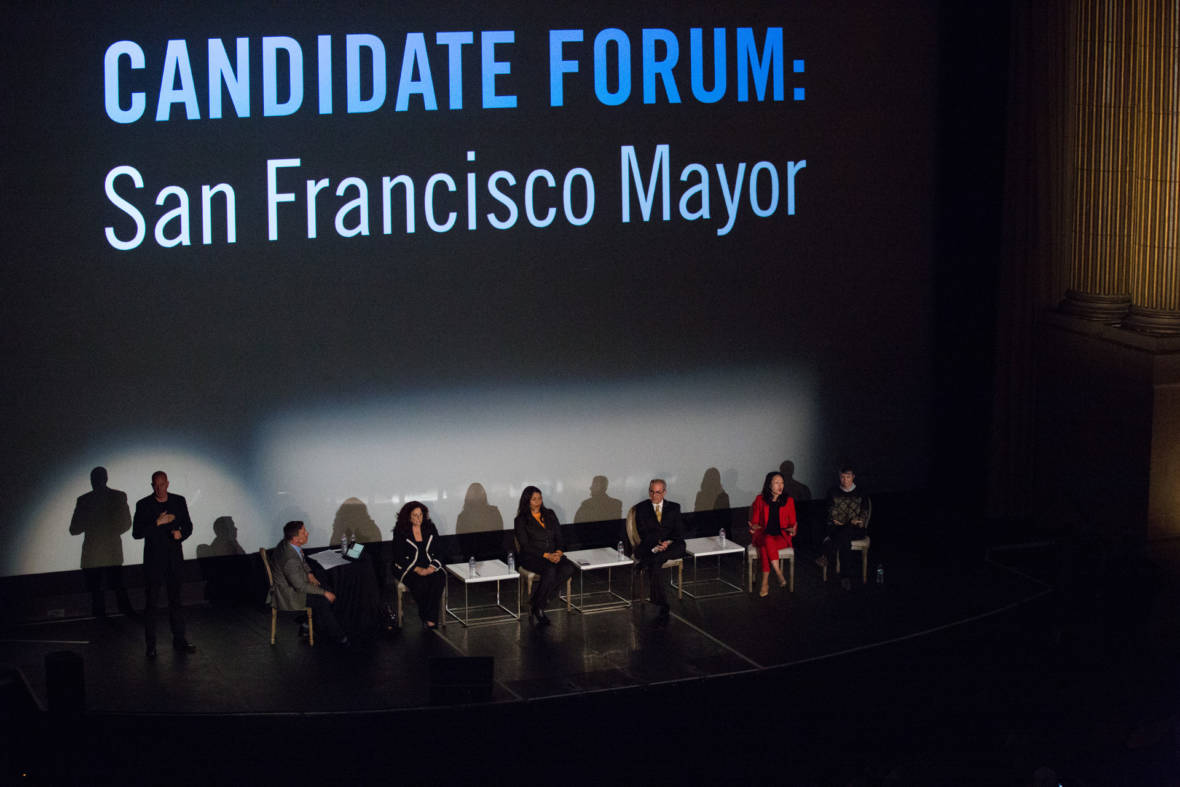 Horizons Foundation is proud to present a Candidate Forum for San Francisco Mayor.  Moderated by KQED's Scott Shafer, the Forum will focus on neighborhoods, community, and issues of concern to the LGBTQ community.  Join us Monday, March 19th at 7:30 pm at the Castro Theater. Free and open to the public but tickets must be reserved in advance on Eventbrite.  
Have a question for the candidates?  Email us at [email protected] with your suggestions.
There is no doubt that San Francisco and the Bay Area have seen rapid change in the past few years. That is plainly apparent in the Castro neighborhood.  Empty storefronts populate the area, rents have soared, income inequality has deepened, demographics have shifted, and the challenges of homelessness and crime are perhaps more visible than ever. Many no longer feel safe and others complain that it is losing its unique LGBTQ flavors and culture.
"We recognized that the race for San Francisco was wide open this year  and we wanted to make sure that the voices of our LGBTQ community were heard by the candidates. We knew that the best way to do that was to give an opportunity to those who are running for the job to share with us their thoughts and plans. With this Forum, we hope to assure that LGBTQ issues and concerns play a central role in the future of our City," stated Horizons President Roger Doughty.
 "The American Dream starts with the neighborhoods. If we wish to rebuild our cities, we must first rebuild our neighborhoods" – Harvey Milk
The Forum is presented in association with KQED and the Bay Area Reporter.
PS:  If you can't make it to the Castro, KQED will broadcast the event on Wednesday, March 21 at 8 pm.  It will also be available on kqed.org and horizonsfoundation.org shortly thereafter.