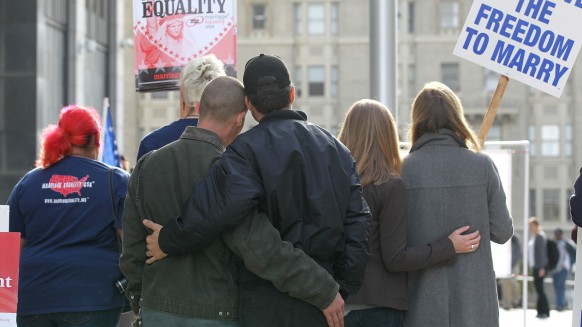 Nonprofit organizations serving the LGBTQ community face formidable challenges. Some of these challenges are similar to those faced by many nonprofits (such as fundraising) and others are specific to our community (such as the struggle for organizations to reach LGBTQ people in need who aren't out). There are abundant learning resources for nonprofits and their leaders produced by countless think tanks, technical support groups, universities, and many others. Here are a few that many LGBTQ nonprofits have found helpful.
Funding resources
Organizational support resources
Resources for boards
Great materials on a shoestring budget
There's no doubt that today's political environment is challenging for all marginalized communities, including the LGBT community. If there's any silver lining, it's that many individuals are stepping up philanthropic support for the causes they care about, especially those they feel are under threat; and others are engaging as donors, volunteers and advocates for the first time.
This blog series begins to address:
How LGBT-focused organizations can take advantage of this environment to maximize fundraising
How you can convert those efforts into long-term relationships that help sustain your work
Silver Linings Research Brief FINAL