2018 Community Issues RFP Now Available – Applications Due August 8, 2018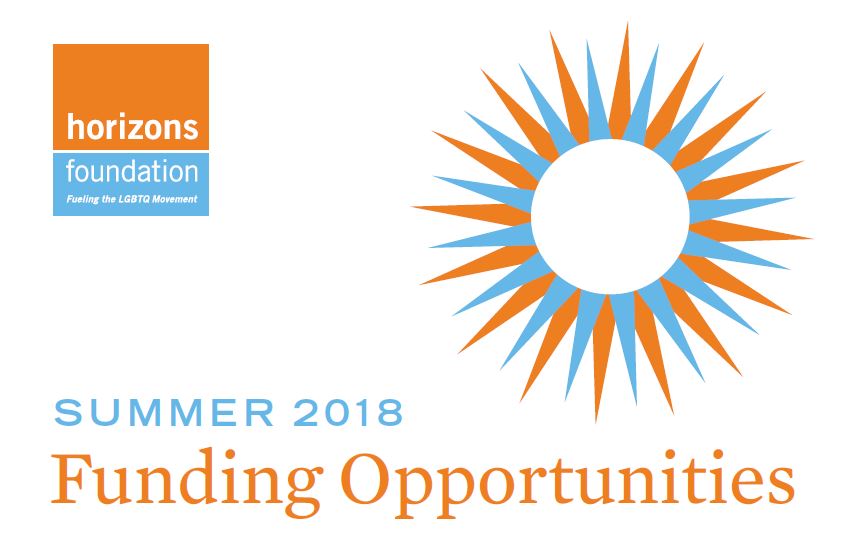 As the foundation has for more than 38 years, Horizons Foundation will be privileged to support important work in the San Francisco Bay Area LGBTQ community through the 2018 Community Issues grants process.
The proposal deadline submission is August 8, 2018.
 
HOW TO APPLY WORKSHOPS
Horizons hosted three How to Apply webinars which walked applicants through the proposal preparation and granting process and included a question and answer session. Each of the How to Apply workshops was recorded and can be viewed by clicking the links below.
APPLICATION AND SUBMISSION DATES
Horizons has a two-part application submission process – an electronic submission along with the required paper copies of your application. Please note the submission deadlines in order to have your application considered for funding.
The deadline for the electronic application submission is Wednesday, August 8, 2018 by 5 PM. Email your application to

[email protected]

.
-And-
The deadline for paper copies of the application is Wednesday, August 8, 2018 (Postmarked or delivered by 5 PM).
Download rfp proposal and application:
2018 Community Issues Application Form
2018 Community Issues RFP Proposal Guidelines
CONTACT US
We look forward to receiving your proposal and hearing about your work and your goals. If you have any questions, please do not hesitate to contact Horizons' staff. You may contact Nikole Pagan, Program Officer at [email protected] If you are interested in applying for an Increasing Giving grant, please make a phone appointment with Francisco Buchting, Vice President of Grants, Programs, and Strategic Initiatives at https://calendly.com/fbuchting/30min Please note that there will be no appointments scheduled between July 16 and July 27.
Also, feel free to call us at 415-398-2333 to speak to us by phone.