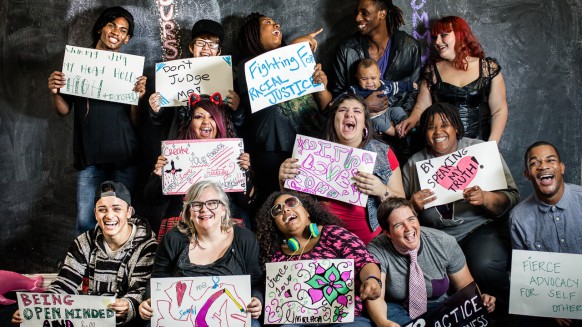 Horizons Foundation is the world's first community foundation that is based in and serves the LGBTQ community.
A community foundation is a tax-exempt public charity that, unlike private foundations, both accepts donations from the public and makes grants. A community foundation's basic purpose is to improve the quality of life in its geographical area. Hundreds of community foundations serve various parts of the country and can be found in every state and most major metropolitan areas.
Community foundations — including Horizons — commonly:
Have expertise in the areas they fund and make grants directly to nonprofit organizations.
Help donors and community members determine where their charitable dollars can go to have the greatest impact.
Build and manage permanent endowments that generate consistent and increasing revenue to fund grants made to the community.
Manage a variety of funds that serve as charitable giving vehicles for individual donors, such as donor-advised funds.
Strengthen their communities through means as diverse as convening key stakeholders, conducting research, and enhancing community leadership.
Are overseen by a volunteer board of directors and run by a dedicated staff with expertise in identifying and addressing the community's needs.