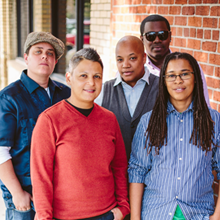 When the Brown Boi Project was founded just a few years ago, it was something new: a community of masculine of center womyn, men, two-spirit people, transmen, and allies committed to changing the way that communities of color talk about gender and eradicating sexism, homophobia and transphobia.
In 2010, B. Cole left grad school to test theoretical frameworks she had developed around gender and statistics. She wanted to "make it real in people's lives" – people who lived and worked in her community every day."
Cole is a risk-taker and believes that when you "build things to be critiqued and challenged . . . those new solutions will lead us in the direction where we need to go."  
Four years of innovation
In four short years, the Brown Boi Project has come a long way and risen to not just local but national prominence.  It's trained over 170 leaders around the country in their signature twice-annual five-day leadership retreats. Brown Boi also now has a model imbedded in 7th and 8th grade classrooms in East Oakland, and recently completed a "Summer of Brown Boi" that connected 850 young people of color across California. In  Summer 2015, the Brown Boi team is taking "Summer of Brown Boi" to the Southwest, and, remarkably, has been invited by the White House to help host the first LGBT People of Color Summit in the country.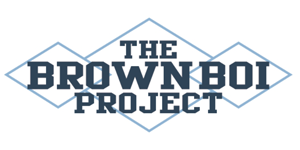 Learn more about the Brown Boi Project. See the video that Cole talks more about the support of Horizons.