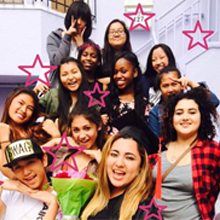 LYRIC has supported and empowered thousands of lesbian, gay, bisexual, transgender, queer and questioning (LGBTQQ) youth on their journey to becoming healthy, successful, and thriving adults.LYRIC's mission is to build community and inspire positive social change through educational enhancement, career training, health promotion, and leadership development with LGBTQQyouth, their families, and allies of all races, classes, genders, and abilities.
A pioneer and an anchor
Founded in 1988 as one of the first LGBTQQ youth centers in the country, LYRIC has grown into one of its largest  as well, compiling a long history of local, regional, and national accomplishments. At LYRIC, participants collaborate with peers and adult allies to promote social change in their communities. LYRIC has had a significant impact on the landscape of services and supports that have been developed for LGBTQQ youth over the past twenty-five years. Even more importantly, LYRIC has supported thousands and thousands of young people, including thousands who come to San Francisco from all over seeking safety, freedom, and community.
Horizons is proud to have been an early supporter of this San Francisco youth anchor organization, and to prove consistent support for LYRIC's work.  In 1991, LYRIC received a grant from Horizons to support events that included dances, rap groups, field trips, and outings – many of these kinds of events continue today. In 2014, LYRIC received funding from a HYPE (Horizons Young Professionals for Equality) grant to support their undocumented youth program.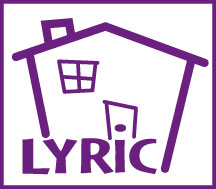 Learn more about LYRIC. See the video that Jodi Schwartz, LYRIC's Executive Director, talks more about the support of Horizons.