Each year, Horizons publishes a summary of the year's highlights, including our programs, grantmaking, and financial performance. We invite you to read our annual reports to see the breadth and depth of the work Horizons is privileged to do thanks to the generosity of our many supporters.
2017 Annual Report 
We are proud to provide Horizons Foundation's 2017 Annual Report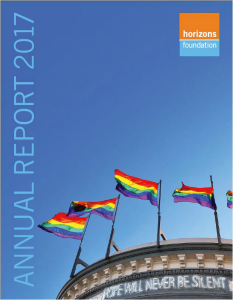 We are working to build a community where everyone can lead lives of pride, dignity, justice, and joy.  In 2016, we awarded more than $3 million in grants to ensure that young people thrive in safe and supportive environments, that our elders age with dignity and in community, that we safeguard and expand the gains we fought so hard to win, and that our community always protects and supports those most in need. We are stronger together and we thank you for your support.
Previous Annual Reports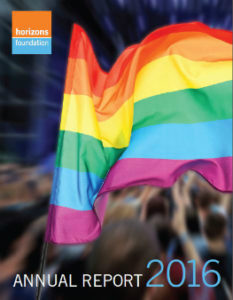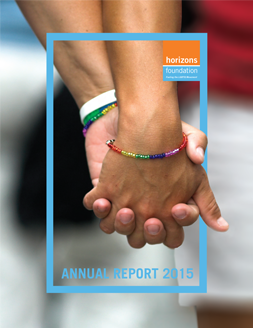 Annual Report 2015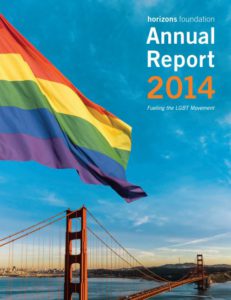 Annual Report 2014