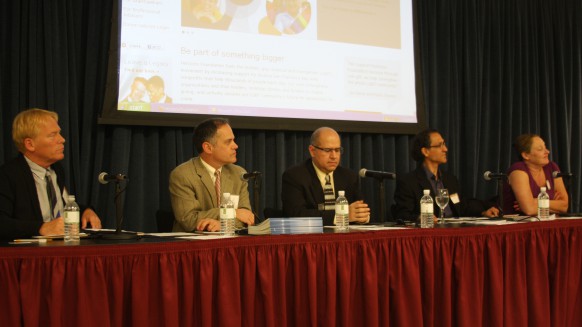 Professional advisors play important roles in helping individuals, couples, and families plan for their futures. For more than a decade, Horizons has supported financial advisors, estate-planning attorneys, and other professionals in deepening their knowledge and enriching their practices so that they can comprehensively and effectively serve their LGBTQ clients.
Online Directory of Professional Advisors
Professional Advisors Series
Our annual series for professional advisors provide educational and networking opportunity for financial advisors, estate-planning attorneys, and other professionals who work closely with LGBTQ clients. Our upcoming events are:
THE 2019 PROFESSIONAL ADVISORS SERIES: 
Education Series: Review & Updates for the "Tax Cuts and Job Act 2018" – February 7, 2019
Community Events: Financial Planning Day at the LGBTQ Center – April 27th, 2019
Networking Series: Pride Luncheon – June 6, 2019
Capacity is limited and RSVP is required. If you have questions or would like more information about joining the Professional Advisors Network, please contact Theary Chan, Director of Philanthropic Services, at 415.398.2333 x121 or email at [email protected].
In addition to excellent curriculum, these sessions present unique opportunities for advisors to connect with scores of other professionals in a relaxed "lunch and learn" setting. In some instances, programs offer continuing education units as well.
Thank you to San Francisco Business Times for their support of this series.